The aim of the project was to add a first floor with various extra rooms to an existing bungalow, therefore the work we undertook for this building re-development was quite extensive.
Before we began dismantling the roof, all electrics and plumbing had to be disconnected as the month of March can get a bit wet. Once everything was protected and safe, then we began to remove the entire roof with ceiling below and replace it with a new roof comprising of pre-formed attic trusses which then are used as the basis to form a completely new roof with seven dormer windows in it.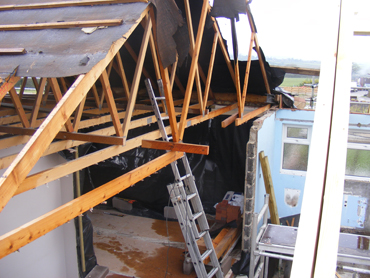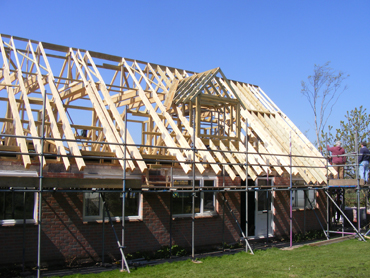 Then a new first floor is formed with additional bedrooms and bathrooms with a staircase from below.
Prior to the pictures below the ceiling inside was removed, the inside walls altered to a different design, the existing roof tiles removed in readiness for the existing roof trusses to be removed by crane and the new ones put in place.The existing felt and batten being kept in place until removed as the crane removed the trusses in sequence.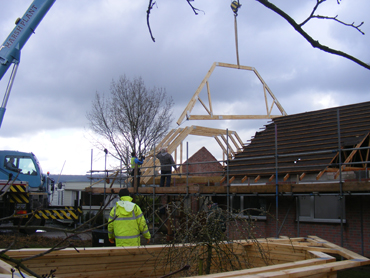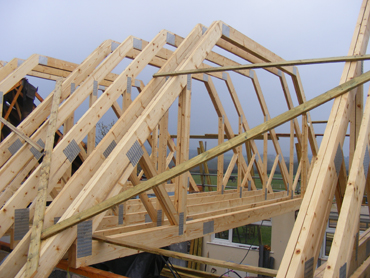 Due to transport restrictions on the road the trusses come in two sections and have to be joined on site along with all bracing. The work is quite extensive as provision in the design has to be made for the seven dormers that are built after the main trusses are in place.
The roof will ultimately be covered in clay plain tiles to give a very up market finish!